Welcome to The Nutgraf, your weekly newsletter for context on what's happening around you, and a view of how it may pan out in the future. A less depressing version of FaceApp, if you will.
Let's dive in. Starting with the big blue app itself : Facebook, which had…quite the week.
The Laws of Large Numbers
Will Cathcart, the global head of WhatsApp is in India. WhatsApp, let me remind you, is owned by Facebook.
Anyway, in the last couple of days, Mr. Cathcart been meeting regulators like the RBI and some ministry officials in Delhi.
Because Facebook really needs a break in India.
And finally, they just may have got one.
A social network. A country. A love story.
Facebook's history in India has followed a remarkable pattern. See if you can spot it:
Facebook launches Internet.org/Free Basics in India.

Indian Government bans Free Basics.

Facebook launches WhatsApp-based Payments in India.

Indian Government blocks WhatsApp Payments.

Facebook unveils Libra, a global digital cryptocurrency

Indian Government bans all cryptocurrency, and is considering implementing a 10-year jail term for those who use them.
Facebook and India have a weird, dysfunctional, probably unhealthy, co-dependent relationship – they need each other, but they can't stand each other. Like every Jurassic Park movie and the T-Rex.
Facebook needs India because…
While it may not have India's regulators, Facebook certainly has India's users. India is Facebook's a) Largest market by country b) Strongest growth market. Estimates suggest nearly 1 in 6 of Facebook's users are in India.
India needs Facebook because…
There are about 450 million users connected to the internet in India. Total. We always knew this number.
Yesterday, Will Cathcart released a specific number.
Will Cathcart has one thing going for him though. He's not his predecessor. The previous head of WhatsApp, Chris Daniels, was also the brains behind Internet.org, later Free Basics. And there was little love lost between Free Basics and India.
So what did Will really want with his 400 million users?
The story of WhatsApp and payments in India is complicated.
Because Will Cathcart announced that WhatsApp was finally compliant with all regulations, and added:
"We can't wait to provide the service to more of our users all across India later this year"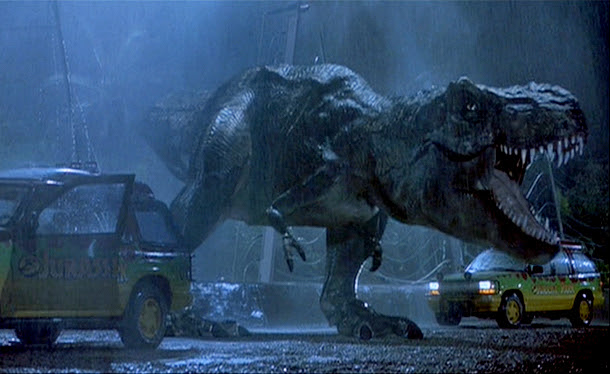 In case you missed it, last week, the Federal Trade Commission (FTC) in the US announced a cool $5 billion fine on Facebook. It's the largest fine levied by the FTC on any company. By some distance.
However, as several critics noted, this was all pointless because:
The amount is insignificant. $5 billion is nothing for Facebook. It's not even a tenth of the company's annual revenue.




It did nothing to hurt Facebook. In fact, the company's stock has been up 10% since April, when it announced the possibility of a fine.




Facebook didn't have to admit any wrongdoing.




Mark Zuckerberg wasn't held personally responsible.




Facebook didn't have to address any consumer protection stuff like password protection, advertiser fraud, or letting employees access private user messages.
Couldn't the FTC have done more?
Sure. The FTC wanted to levy a larger fine and add more clauses, but couldn't because:
They were outspent. Facebook's annual revenue of $55 billion is more than 200 times the budget for regulators.




The FTC needed more discretionary power. Which they didn't have.




Facebook believed it owed a few hundred million dollars, tops, and was confident that if the FTC pressed harder, they would take them to court, where Facebook would prevail.




An adverse court decision would have significantly damaged the FTC's standing and its ability to pursue future transgressions.
However, like everything else, there's more.
Empires across three continents are tested
Last week was a big one for regulators. Across three continents.
The Justice Department announced it would start an antitrust review into whether companies in search, social media and some retail services had accumulated market power and acted to reduce competition. No companies were named, but…search. Social. Retail. Come on.
EU Competition Commissioner Margrethe Vestager is preparing to launch a full probe into Amazon in coming days. Vestager, we must remind you, took on Google and levied a multi-billion euro fine.
In India…
The government has asked the Competition Commission of India (CCI) to probe whether the big four audit firms : KPMG, EY, Deloitte and PWC abused their dominant position by creating entry barriers against other firms.
Meanwhile, Chinese checkers…
Have you heard of something called STAR Market?
Inspired by the US tech-heavy Nasdaq, STAR Market is a Chinese stock exchange created to promote home-grown, local tech firms. IPOs. Trading. You name it. STAR started trading last week.
So how did it do?
At first, very well. It even created three billionaires out of tech executives. The total capitalisation of the board more than doubled in the first day.
Excellent. Then?
Oh?
Yes, it lost over a billion dollars the next day.
Woah. So what does it mean?
If you are one of those people advocating a NASDAQ-style exchange in India, particularly for IPO-ing tech firms because the current terms for IPO seem too onerous, think again. There are lessons here.
Reliance Jio is getting a foreign company to make an investment into its tower arm.
It's a complicated – no really complicated deal. I am not even going to try to explain it. But suffice to say that once it's done, Jio will be able to pay off some of its debts and have some ammunition to take on Airtel and Idea. Airtel and Idea have already raised Rs 25,000 crore each through some rights issues.
The value of the Reliance deal?
Ruhi, our resident healthcare reporter is reading a book called Courage to be Disliked by Ichiro Kishimi and Fumitake Koga. Supposed to be a bestseller in Japan. I was intrigued, and asked her about it.
"It's a great book. Based on the theories of Adler, the famous psychologist, the entire book is a dialogue between a philosopher and a young man. About life. About meaning. About moving on. Better than an MBA. You should read it"
Here's an excerpt she sent me on Slack:
"The courage to be happy also includes the courage to be disliked. When you have gained that courage, your interpersonal relationships will all at once change into things of lightness."
That's about it. Have a wonderful weekend.
Have the courage to be disliked. Just a little bit.
Get The Nutgraf in your inbox
Sign up for a free account